Healing Words From Heaven
God's Medicine For Your Health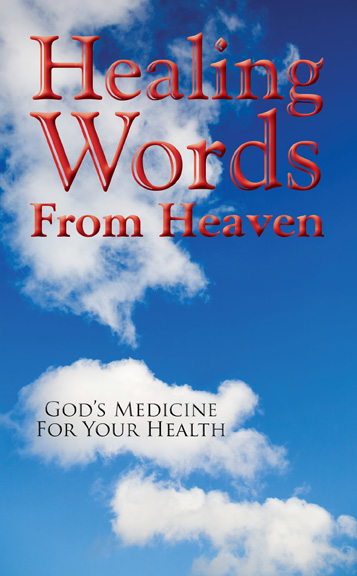 We realize everyone cannot or will not buy this book.
But we desire to make this valuable information available as widely as possible.
The book you can buy (which is large print) has 168 pages,
and is designed to emphasize Scriptures making it easy to focus for meditation.
So, for those who want to print their own paper copy
we provide the following smaller print versions which will take less paper.

Smaller print book: 49 pages
A4 paper size: 18 pages
8.5 x 11 paper size: 18 pages
(All are Acrobat pdf files.)
With a free copy of the Acrobat reader you can view
or print them on most any computer and printer.
If you do buy a printed copy of the book
it will enable us to spread this message to more people.
HealingWordsFromHeaven.com